Afternoon Tea in "Asian Style"
August 11, 2017
2:00 pm
Bennington Center for the Arts
44 Gypsy Lane (off Rt 9 Toward NY)
Bennington, Vermont
This fundraiser will support the BGC Education Fund
Tickets may be purchased in advance from a BGC member or at Bennington Pottery, 324 County Street, Bennington, VT; or at the door.  Please call 802-375-6097
with any questions.
___________________________________________________________________
Floral Photography
Speaker Cheryl Parker, chief floral officer of Floating Petals
Tuesday, September 26, 2017
10:30 am
Martha Canfield Library
528 East Arlington Road
Arlington, Vermont 05250
____________________________________________________________________
"The Art of Growing Food"
Lecture and Photographs presented by Ellen Ecker Ogden
Free Admission, Books available for purchase, Light refreshments
Thursday, October 19, 2017
7:00 pm
Bennington Museum
75 Main Street, Bennington, VT
In my popular presentation "The Art of Growing Food," you'll learn how to grow an edible garden with an eye towards beauty, easy care, and pleasure. A true kitchen garden opens your senses both in the garden and in the kitchen, and in this 55-minute presentation, you will learn my 6 steps to successful kitchen garden design, based on classic design techniques that anyone can follow.
Take home design ideas to transform your current garden or start something new with my 6 steps to success. Just imagine walking barefoot into your garden, filling a basket with tiny artichokes, fresh snap peas, purple basil tips, tiny rainbow chard or clumps of spoon-shaped lettuce!
This lecture is ideal for new and experienced gardeners, and anyone seeking fresh ideas for how to design and plant a kitchen garden rich in details, that will beckon you to sit on the garden bench and stay a while. Included is a primer on foursquare rotation for healthy soil, what to plant, and how to add personality to give your kitchen garden a unique style.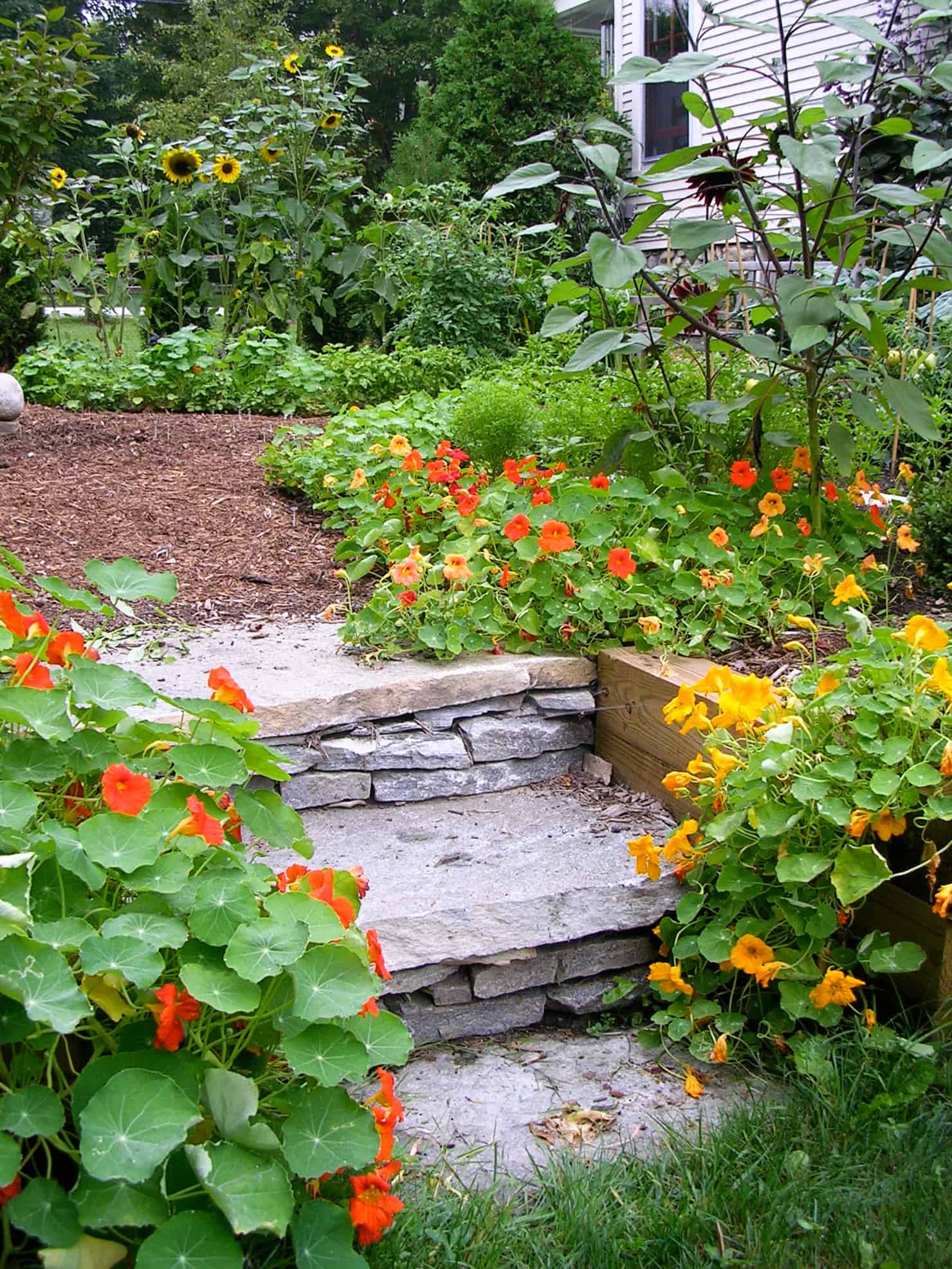 ____________________________________________________________________
Sustainability – Gardeners on the Front Line of Change
Speaker William R. Moomaw
Thursday, November 9, 2017
7:00 pm
One World Conservation Center
413 US Route 7S
Bennington
Lecture Description
The premise is that gardeners have years of experience in noting when plants bud and bloom and which pollinators are prevalent when. Surely anyone who has been a gardener for any length of time has noticed "changes in the weather" that reflect changes in the climate of New England. I will identify some of these changes, why they are happening and how gardens and gardeners are affected. I am also pleased to discuss what role individuals and organizations can play in monitoring and responding to a changing climate in their garden.
---
Biography for Bill Moomaw
Bill Moomaw is Emeritus Professor of International Environmental Policy and Founding Director of the Center for International Environment and Resource Policy at The Fletcher School, Tufts University.  He serves on the boards of The Nature Conservancy of Massachusetts, the Consensus Building Institute, Earthwatch Institute, and on the National Advisory Board of the Union of Concerned Scientists. He chairs the boards of The Climate Group North America and Woods Hole Research Center. He and his wife, Margot completed a zero net energy home in Williamstown MA in 2007 that produces sufficient solar electricity to meet all of its heating, lighting and appliance requirements while exporting surplus power to the grid.