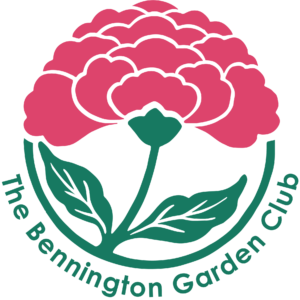 THE BENNINGTON GARDEN CLUB was organized June 19, 1925 and admitted to membership in The Garden Club of America in 1928.  Its purpose is to promote and support horticulture, conservation and beautification within our community; and to educate members and others in the protection, preservation and enhancement of the natural environment.
---
The Bennington Garden Club (BGC) is the only Garden Club of America (GCA) club in the state of Vermont.  The BGC is also a member of the Federated Garden Clubs of Vermont.
At year round meetings, members and guests enjoy programs on horticulture, landscape design, conservation, photography and floral design.  Contact us to attend any of the events listed on our "Meetings" page.
The BGC Education Fund supports programs for students that are designed to promote a love of horticulture, protect the environment and promote conservation and civic improvement.  We encourage area organizations to apply.  See our "Education Fund" page for grant guidelines.
Prospective members of the club are invited to attend two meetings in the company of a member in order to become acquainted with the club.  Contact us at the email address below for more information.  Please click on our "Meetings" page to view upcoming events.
The club has non-profit organization membership at the Bennington Museum.
Links to GCA and Federated websites www.gcamerica.org and www.vermontfgcv.com.
For more information, email us at [email protected] or write to Bennington Garden Club, Post Office Box 652, Arlington, Vermont 05250